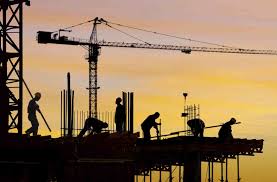 Under section 79A of the MCS Act, housing societies can be re-developed. Typically housing societies are non-cess buildings. The steps involved in the re-development of a society are as under:
GBR (General Body Resolution) has to be passed by a minimum of 70% of the members, consenting for re-development. This GBR copy is also submitted to the Deputy Registrar's office at Bandra, Andheri or Chembur (as per the jurisdiction).
After GBR, society invites proposals for re-development by advertising in atleast 2 leading newspapers. Interested builders submit the proposal with an EMD (Earnest Money Deposit) of upto Rs 5 lakhs. Developers will need a Society Registration Certificate and Original Building Plan.
Society can appoint a PMC (Project Management Consultant) to do the due-diligence (or) society can co-ordinate the re-development process with the builder directly (or) society can also re-develop the society on their own with proper planning. PMC take either a flat fee or stage wise payment plan.
The members must bear in mind that the maintenance cost will increase after re-development and it will also depend on the amenities agreed upon. Hence common interests must be agreed on initially.
After selection of the builder, the society calls for a meeting in a hall. A nominee from the Deputy Registrar's office is a witness to the proceeding and the entire process has to be video-taped. The Chairman mentions how the builder was selected, and hands over the LOI (Letter of Intent) to the builder. Developer (builder) then deposits the security deposit (typically between Rs 5-20 lakhs, which is adjusted against the EMD). The security deposit amount can also be planned stage-wise. Thus another GBR is passed.
After LOI stage, the developer starts the process of obtaining all the relevant documents (as listed below). If there is no conveyance, then developer has to obtain the conveyance or deemed conveyance deed. Payment of the necessary stamp duty, registration etc. has to be done.
Then society signs with the developer the Development agreements, consisting of terms like schedule, bank guarantee (Atleast 20% of project cost), rent, corpus etc (sometimes corpus of up to 50% is agreed upon at this stage or IOD stage or vacating stage). A strong delay clause must be incorporated in the interest of the society. Society has to give a POA (Power of Attorney) to the builder, to save on time.
Planning stage includes extensive details of flat and amenities etc. Simultaneously individual agreements are signed with details of area, rent, rent escalation, relocation expenses, etc.
Developer loads the TDR in society's name and then applies for IOD (Intimation of Disapproval) with the Building Proposal Department of BMC at Bandra, Kandivali or Vikhroli (as per the jurisdiction). The individual agreements are also attached with the IOD application. Developer has to pay the individual stamp duty and registration on each flat (of existing members)
BMC usually takes 3-4 months to approve, first from headquarters at CST and then the local ward office.
Vacating notice of 30-45 days is given to the residents and rent money to the members and corpus to society is transferred as earlier agreed upon. Care has to be taken that the developer has completed the necessary legal formalities before vacating the property, specially TDR has to be checked, as this will ensure extra flat area to the member.
As per Mumbai's Income Tax Appellate Tribunal's order in matter of Jitendra Kumar Soneja, compensation received from re-developer as hardship caused due to re-development cannot be taxed, as it is a capital receipt. But any surplus over amount received for paying rent is taxable.
After building is demolished, BMC issues a CC (Commencement Certificate). Developer has already spend about 70% of the total project cost at this stage.
After construction if the new building, the OC (Occupation Certificate) is obtained and the old residents are shifted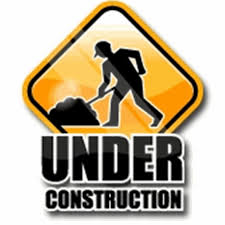 The developer will need to obtain the following documents, and hand over to the society on completion of the project:
CTS plan
Property Card, which provides the evidence of the ownership of the property. The details of your property card can be found online for Mumbai City and for Mumbai suburbs. You will need to input your CTS number. For rural land, this document is called 7/12.
DP or town planning remark
Property tax assessment NOC (No Objection Certificate)
Hydraulic Engineer NOC
Storm Water Drainage NOC
Sewerage NOC
Traffic Department NOC
Urban Land Ceiling NOC from Collector's Office
Tree Department NOC
Non-Agricultural Permission from Collector's Office
Civil Aviation NOC from Airport Authority of India
Pest Control NOC
MTNL NOC
Chief Fire Officer's NOC
Lift Inspection NOC from Inspector of Lifts
Water Connection Certificate under section 270A of MCGM
Drainage Completion Certificate from MCGM (Water Department)
Building Completion Certificate (BCC) from MCGM
TDR Loading from MCGM
Soil Testing Report from the Concerned Laboratory
SRA (Slum Rehabilitation projects) more or less follow the same process as listed above.
This article was contributed by Ketan Bhansali ([email protected]) and based on the individual experience of the author of this website. Please do not use this information as a replacement for legal opinion.