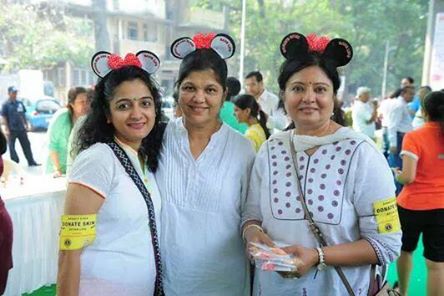 After helping Sion Hospital to establish first of its kind Skin Bank in Mumbai, 'Sunday Friends' has taken up this challenge educating and motivating people to donate skin after death.
Donating your skin after death saves life of at least 2 burnt patients. Over 3,000 families have taken interest and donated skin post-death of their near ones (as of January 2021).
How can you donate skin?
Only a thin layer of skin from thigh and back is taken.
No Disfigurement! No Bleeding!
No blood matching is required.
One can donate skin upto 24 hrs of death.
Call our Helpline No:- 9820075645, 9821523076, 9821119451
LTMG (Sion) Hospital's doctor's team will come within 2 hours of your call
Skin will be harvested in about 45 minutes.
Who can donate skin?
A person above 18 yrs of age.
Not having transmissible diseases, like hepatitis, HIV, Skin Cancer or Skin diseases.
Even an old person with wrinkled skin can donate.
AGE IS NO BAR, even person 102 years old has donated skin
Why Skin Donation?
Skin is usually donated to Burns, Diabetic, Trauma patients.
It resurfaces the exposed body and prevents the entry of bacteria.
Controls the loss of protein, heat and fluid from the body.
Gives the patient enough time to develop his own skin and get a new life.
The applied skin becomes a biological bandage for the patient.
Download the Skin donation form, the Body donation form and the Eye donation form here.