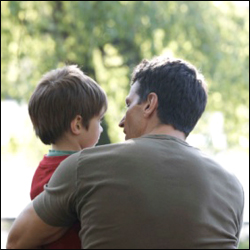 Any person declaring his will is called a Testator. Basically it is a means of legally defining, who will inherit the property after his death.
Basic concepts of a will:
It is extremely easy to make a will
You do not need a lawyer to draft a will
Language can be simple, but intention has to be clear in writing
It must be signed by atleast 2 witnesses.
Will does not have to be registered, but it is good if you can register
You can change your will at any time
You can revoke your will at any time, with/ without making a fresh will, but must be done in a proper way with signature of testator
A supplement to the will (called 'codicil') can be made, but has to be also signed by 2 witnesses.
Some technical terms
If a person dies without making a will, he is said to have died 'intestate', in which case Indian Succession law 1925, will apply based on your religion.
Probate is granted by a court, certifying the validity of the will. Obtaining a probate is compulsory to execute the will of the testator
First step
This would be to make in inventory of one's assets such as:
Bank investments (saving account, current account, fixed deposits receipts, recurring deposit accounts)
Financial Investments (stocks, debentures, bonds, mutual funds, Post office investments like India Vikas Patra, National saving schemes, etc)
Property
Personal assets (jewellery, cars, art collections etc)
Insurance (life insurance policies, retirement benefits)
Intellectual Property Rights
Then make a list of liabilities what you have to pay such as:
Subtracting these liabilities from the total of your assets shows your net worth.
Second step
Please read about the importance of nominees, before drafting a will.
Since the will is an extremely personal document, the next step is to make a list of all the beneficiaries, after due thought. Also, make a decision on who should be the Executor. After the testator passes away, it is the responsibility of the Executor to obtain the probate from the court and distribute the estate as per the wishes of the testator as per the will.
Drafting the actual will requires you to use very specific and clear language. For example, even if property is jointly owned, be specific and say that survivor will become the sole owner after me.
Of the 2 witnesses, you may choose your doctor and a lawyer and video record the signing of the will. Some people chose to have a psychiatrist as a witness. Store the will in a safe place, which can be easily obtained after your passing away.
Here is a draft of a will document (to be used as a sample guideline copy only).
Please use this information as a guide but NOT as a replacement for legal opinion. The information is compiled from various sources like MSWA's Housing Societies Review, Moneylife Magazine, Times Property and personal experience of the author of this website.