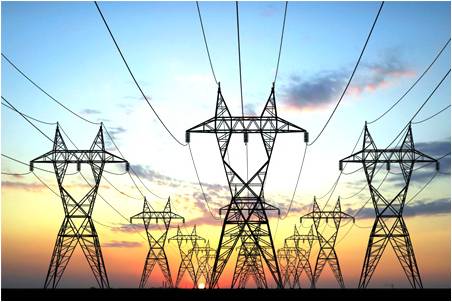 BEST is a division of the MCGM. It handles distribution of electricity in the city.
BEST tariff has increased by about 700% in the past 8 years in the island city, making it important to conserve electricity. To calculate your electricity consumption, please visit the BEST website link.
Under-billing or other supply related problems
Under-billing is a bigger issue than over-billing. If you get a reduced bill, please immediately file a written complaint at your local BEST office, by providing the details of either Bill No. or Meter No. or Installation No. On receipt of the complaint and its scrutiny, if it is found necessary, inspection and site testing of the meter will be carried out. If the meter is found to be stopped or defective, the meter will be replaced after obtaining an undertaking from the consumer, agreeing to pay the amended bills issued subsequently.
For any other supply related grievances like Fuse Blown (No Supply)/ Burnt Meter/ Shock/ Fire/ Building Collapse/ Water Falling on service position/ Voltage fluctuations etc, the consumers can lodge the complaints either at Colaba or Dadar or Wadala by providing the details of either Bill No. or Meter No. or Installation No.
If you have a billing problem, please email them immediately (or) call 22843939.
Other BEST helpline numbers:
BEST Colaba control
22182709/ 22184242
BEST Tardeo control
23094242
BEST Masjid Bunder control
22087234
BEST Worli control
24954242
BEST Mahim control
24444242
BEST residential complaints (mid-town)
24124242/ 24146611/ 24124993
BEST sub-station problem
24145888
BEST Electric pole complaint (maintenance)
(please give pole number and street name)
24101517 or head office at 23711941/2/3 x801
BEST Electric pole complaint (new pole installation)
24123969/ 24180608 x507
BEST Bus depot (Dadar)
24143611/ 24146262
Other Electricity companies helpline numbers:
| | |
| --- | --- |
| Reliance – South Zone (Santacruz) | 26100805/ 26112721/ 26182899 |
| Reliance – Central Zone (Goregaon) | 28120505/ 28428548 |
| Reliance – North Zone (Kandivali) | 28072227/ 28634221/ 28640505 |
| Reliance – East Zone (Chembur) | 25224250/ 25226018 |
|  MSEB (Bandra) |  26422211/ 26422131 |
For Reliance consumers, you may also complaint by email to Consumer Grievance Redressal Forum at Reliance Infra at MIDC Andheri or call at 30094247/ 30094245.
Simple suggestions to save electricity at home and in public places:
About 80% of world's pollution is caused due to production and usage of electricity. For a brighter tomorrow, let us SAVE electricity today and let us inform others also!
If you see any wastage of Electricity at PUBLIC PLACES, note down the electric pole number and street name and please do take the initiative to inform BEST at 022-24101517, to take the necessary action.
Here is a collection of suggestions as reported in various worldwide publications, which can be easily implemented in our daily lives to conserve electricity at home:
Let the Natural Glow come in! Avoid using curtains during morning time.
Use natural cross ventilation in the house or have bigger windows, to reduce usage of AC, wherever possible. as AC consumes maximum electricity. While using the AC, try to keep it at a steady temperature.
Chose an AC which has the highest EER rating (Energy Efficiency Ratio). EER is BTU (amount of heat the AC can remove) divided by watts consumed.
Try using a bucket to bathe. Using a shower with the geyser ON, wastes electricity as well as water. Lower the temperature of water heaters to save electricity.
Turn off lights and fans when you leave the room.
Cell phone takes about an hour or two to fully charge. Avoid keeping the charger on, through-out the night.
Shut appliances like PC, TV, DVD, etc. from the main switch, when NOT in use, especially throughout the night.
Avoid using High voltage Bulbs use CFL Lamps or tube (Florescent) lights. Replace older light fittings with newer LED fittings, which may be expensive but offer a ROI (Return on Investment) of 4-5 years.
Regularly service your electrical appliances like AC, fridge, washing machine etc. for more efficient electricity consumption.
Keep enough distance between your fridge and the wall, so that the hot exhaust can escape easily.
Use manual equipment instead of machines whenever possible. For eg. use natural drying and washing for clothes.
Other suggestions, to be Environment-friendly at home:
Use low water-flow showerheads
Fix leakages in water taps in the house.
Pay online or using ECS and cut use of paper
Don't use plastic bags
Switching to vegetarianism can save energy that goes into rearing and transporting cattle!
Give back the extra napkins in restaurants. You can also reduce the amount of packaging used by stores, with a little consumer vigilance.
Plant more trees
Use solar or wind power wherever possible
Live simply. Meditate. Consume less. Think more. Get to know your neighbors. Borrow when you need to and lend when asked.