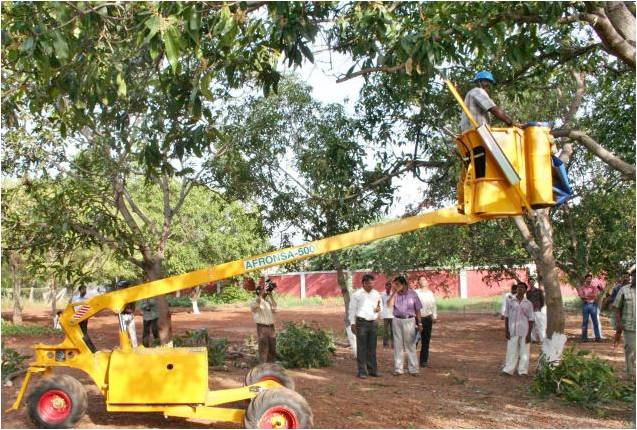 For tree plantation or tree trimming or tree cutting, the main telephone number for BMC's Tree Authority at Byculla zoo is 23759821. You can also contact the Garden department at your local BMC ward office.
If you wish to undertake tree trimming, you have to make a written application with the local BMC ward office. In the application please provide photographs and mention the exact location of the tree which needs trimming (road name and building plot number). If the tree is within your private premises, on payment of an official fee, BMC can undertake it.
For Tree cutting (suggested process)
Application form duly filled & signed by the Applicant, must be submitted to the local BMC ward office.
Application must contain the location map of the tree.
Serial number of tree(s) to be cut (if available)
Photographs of the tree(s)
Registration copy, if applied online.
On receiving an application, a tree officer has to personally inspect the tree sought to be chopped and submit a report to the Tree Authority within 30 days. The officer has to give adequate public notice by affixing a notice on a conspicuous part of the tree.
The Tree Authority (SG – Superintendent of Gardens and ASG – Assistant Superintendent of Gardens) then decides within 60 days whether or not to permit the felling. But even after permission is given, the tree cannot be chopped for 15 days. However, if the authority does not inform its decision within 60 days, the permission applied for shall be deemed to have been granted.
The Garden & Trees Department also issues permissions for various activities like beautification of gardens and Saaf Aangan Scheme in consultation with and advice from other technical advisory departments like Fire Brigade, Maintenance, Engineering Department etc.
If you see someone cutting trees for ulterior motives
Maharashtra (Urban Areas) Preservation of Trees Act, 1975 (amended on 3/11/2006) categorically defines felling, to include burning or cutting or in any way damaging a tree. A tree includes saplings and shrubs whose branches spring from the ground level.
As a citizen, you can raise objections even if you are not a resident of the area. If you catch a person in the act of felling, you can ask for legal papers in support of his action, failing which, you can complain to both the municipal tree authority and the local police station or by dialling 100. Police officers are empowered by the act to take necessary steps for the preservation and protection of trees. Please do remember to take pictures of the illegal act.
The penalty for chopping includes a minimum fine of Rs 1,000 and maximum of Rs 5,000 with imprisonment from a week to a year. Tree cutting is a non cognizable offence. It becomes cognizable only after obtaining permission from Metropolitan Magistrate Court u/s 155 (2). This application for registering a FIR can be made by the Tree Officer/ Police Officer/ any individual citizen. The government officers may try to shirk their duty, but you have to be firm.