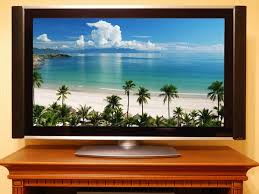 The National Council of Applied Economic Research estimates the total number of Indian households with a TV in excess of 161 million.
Television industry in India
India is 3rd largest TV market in the world after USA and China
India has a large broadcasting and distribution sector, comprising approximately 800 satellite TV channels, 6,000 multi-system operators, around 60,000 local cable operators, 7 DTH operators and 4 IPTV service providers.
Penetration of about 65% (expected to reach 72% by 2017).
Television advertisement revenue is also expected to witness robust growth and increase from INR 125 Billion in 2012 to a projected INR 253 Billion by 2018
Television in India has a total viewership of 650 million as of 2011.
With 1,400 television stations as of 2009, the country ranks 4th in the list of countries by number of television broadcast stations.
As of 2012, Indian cable industry is worth US$ 5.39 billion, the third largest in the world, after China and the USA.
DTH (Direct to Home) digital satellite TV reach is at 78 million homes in 2014, thus overtaking the USA as the world's largest Direct-broadcast satellite market.
 Source: TAM
TV sets
Cable
DTH
1976
1998
2004
2005
2011
2014
0.5
70
105
119
148
161
–
25
52
62
94
–
–
–
–
–
41
78
Television first came to India in the form of Doordarshan (DD) on Sept 15, 1959. Doordarshan is the National Television Network of India and also one of the largest broadcasting organizations in the world. As of 2012, more than 90 percent of the Indian population can receive Doordarshan programmes through its 21 channels and a network of nearly 1,400 terrestrial transmitters. There are about 46 Doordarshan studios producing TV programmes today.
Doordarshan has a three-tier primary programme service – the National, the Regional and the Local. In the national programmes the focus is on the national culture and the programmes include news, current affairs, science, cultural magazines, serials, music, dance, drama and feature films. The regional programmes carried on all the transmitters in the different states of India also deal with similar programmes but in the language and idiom of the particular region. The local programmes are area specific and cover local issues featuring local people.
Movies
Indian film industry is more than 100 years old, and has come a long way from the shaky flickering images and grating noises and sounds to a very sophisticated state-of-the-art technology for creation and projection of image and sound track. Highlights are:
India is the world's largest and most fascinating film producer in the world, making an average of 1,100 movies each year.
India's film business was Rs 125.3 billion in 2013, as per Central Board of Film Certification of India, and is expected to reach INR 219.8 billion by 2018.
Ramoji Film City, outside Hyderabad (AP) is the biggest film single center in the world for making films, outside of the USA.
India has close to 2000 multiplexes and 214 Million internet users, of which 130 Million are mobile internet users.
The Central Board of Film Certification of India cites that every three months an audience as large as India's billion-strong population visits cinema halls.
The size of the music industry is expected to grow to INR 17.8 Billion by 2018, growing at a CAGR of 13.2% over the period 2013-18.
Brief History of Indian Cinema
In 1886 the Lumiere Brothers Cinematographe unveiled six soundless short films at Bombay's Watson's Hotel. Soon after, Hiralal Sen and H.S. Bhatavdekar started making films in Calcutta and Bombay, respectively. Bhatavdekar made India's first actuality films in 1899. Though there were efforts at filming stage plays earlier, India's first feature film Raja Harishchandra was made in 1913 by Dadasaheb Phalke (the Father of Indian Cinema). By 1920 there was a regular industry bringing out films starting with 27 per year and reaching 207 films in 1931 to about 1,000 feature films in 1999.
Talkies
Alam Ara (1931) was the genesis of the talkie feature films. The film's popular Hindustani dialogues and seven songs made it a big hit which resulted in other filmmakers to raise the number of songs in their films till it reached a whooping 71 in "Indrasabha". Film songs became a Pan-Indian phenomenon.
Regional culture and craving to see-hear a film in one's own language caused the mushrooming of the regional film industries beginning with Bengali, Tamil & Telugu followed by Marathi, Gujarati, Kannada, Malayalam, Oriya, Assamese, English and several other dialects.
Golden Era

The post independence period saw the golden era of Indian cinema with melodious socials & melodramas. The first International recognition came with Satyajit Ray's Pather Panchali (1955), Aparajito (1956) and Apur Sansar (1958). Satyajit Ray is considered as one of the greatest directors of all times. He was awarded an Oscar for life time achievement shortly before his death in 1995.
The 70's saw the birth of the parallel cinema which promoted realistic cinema. At around the same time was born the long lasting trend on the angry young man pitted against the Establishment as represented by Amitabh Bachchan, the superstar of the Indian Film Industry. Amitabh Bachchan was virtually a one man industry and this trend lasted till the late eighties.
Radio
The government-owned All India Radio (AIR) operates country-wide radio services reaching over 99% of India's population (2012). AIR transmits to about 116 million radio sets (2003), up from 14 million (1965) and 65 million (1994). There are 312 Radio Stations in India, including 231 run by AIR. The size of the Indian radio industry is expected to reach INR 33.6 Billion  by 2018, up from INR 8.4 Billion in 2008.
Newspaper
India has 94,067 newspapers. As of 2012, according to Paris-based World Newspaper Association (WAN), although China remains the topper with 107 million copies sold daily, India with 100 million copies sold daily leads the major democratic powers with a free press, followed by Japan 68 million, the U.S. (51 million copies) and Germany (22.1 million copies). Global sales are at 532 million (figure goes upto 573 million if the free dailies are counted).
India's oldest newspaper still published is the Gujarati daily, the Mumbai Samachar, which first appeared in 1822. More than 150 million people read a newspaper every day in India, compared with 97 million Americans and 48 million Germans. The newspaper (print) industry has grown at a CAGR of 8.5% in 2013 to touch INR 243 Billion.
The top publications in India
Source: Indian Readership survey, 2013
Newspaper
Daily readership
(in million)
Dainik Jagran
Hindustan
Dainik Bhaskar
Malayala Manorama
Daily Thanti (Tamil)
Rajasthan Patrika
Times of India
Amar Ujala
Matrubhumi (Malayalam)
Lokmat (Marathi)
Anand Bazar Patrika (Bengali)
Eenadu (Tamil)
Patrika
Gujarat Samachar
Hindustan Times
15.527
14.246
12.857
8.565
8.156
7.665
7.254
7.071
6.136
5.601
5.515
5.38
4.628
4.339
4.335
Seven of the ten of the world's 100 best selling dailies are now published in Asia. India, China and Japan are home for 62 of them, according to the 700-page report of the 59th annual world summit of editors and top media managers. Newspapers sales increased in China and India and declined in Japan, United States and Germany. There are 41 newspapers or periodicals over 100 years old. In 1996 there were 39,149 newspapers (4,453 dailies) published in more than 90 languages, with a combined circulation of over 78.7 million.